Client work
Servicelovers
---
Improving service
Servicelover's vision is to change the face of customer service, by letting customers focus on giving positive feedback on their service experiences.
They are building a community of people who appreciate and acknowlege good service experiences - and service providers who make an effort to provide the best possible experience to their customers.
Servicelovers operate with concepts like Servicelovers and Serviceheroes. A Servicelovers represents a user who loves to find, rate and encourage good service. A Servicehero is an employee focused on delivering excellent service.
I was brought in to design a new digital identity to the existing proof-of-concept app and continue the following UX and UI work.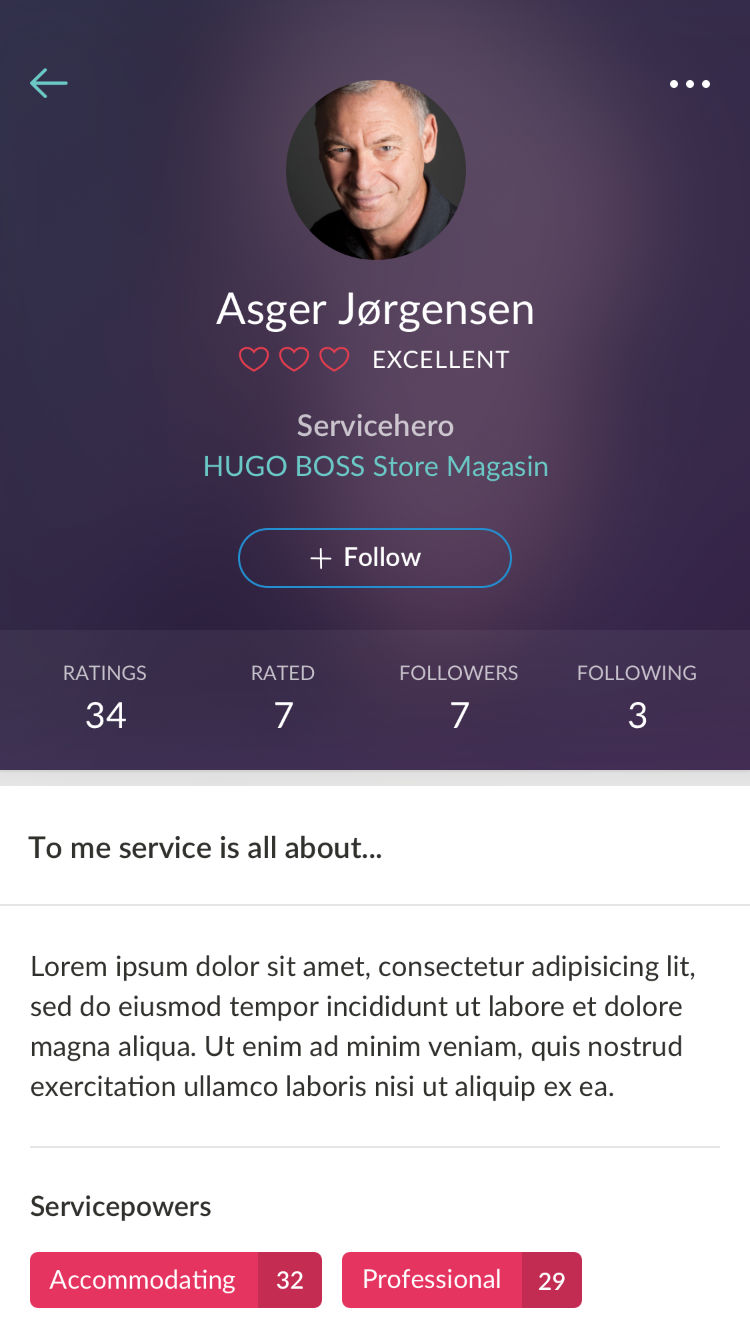 App design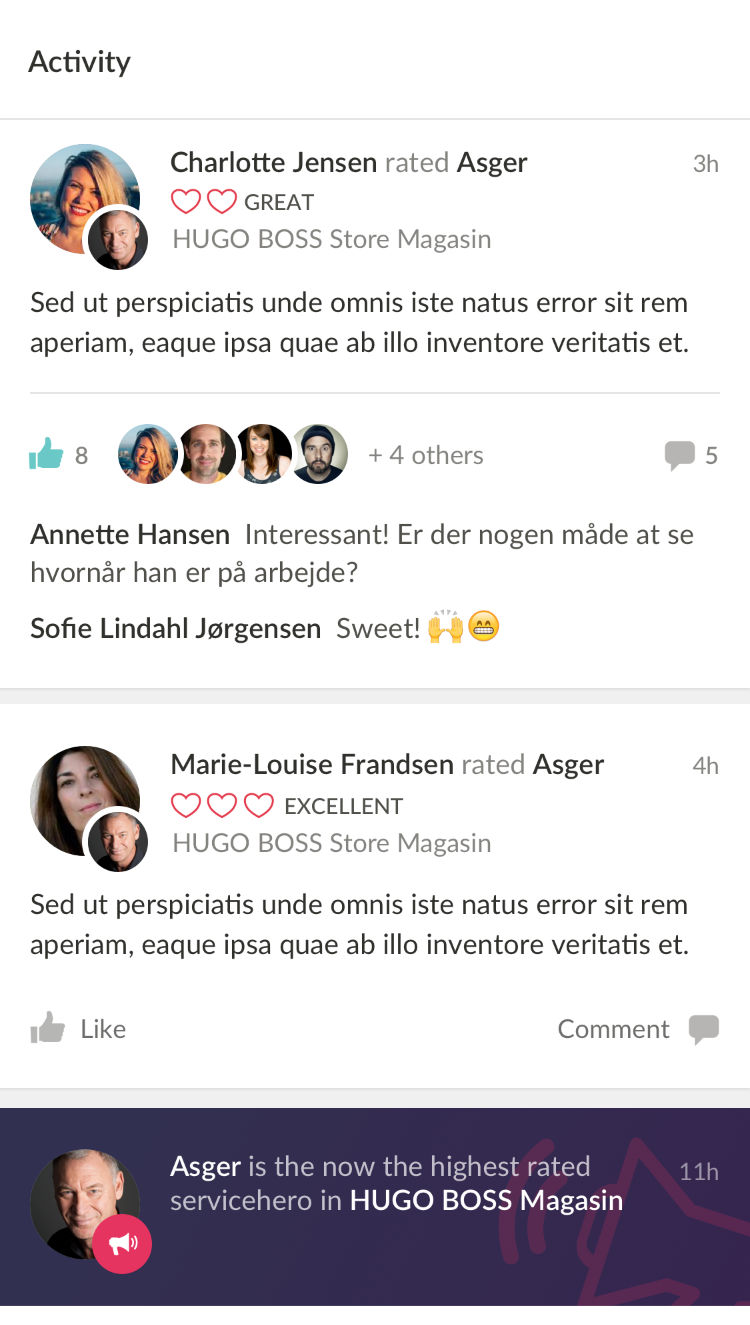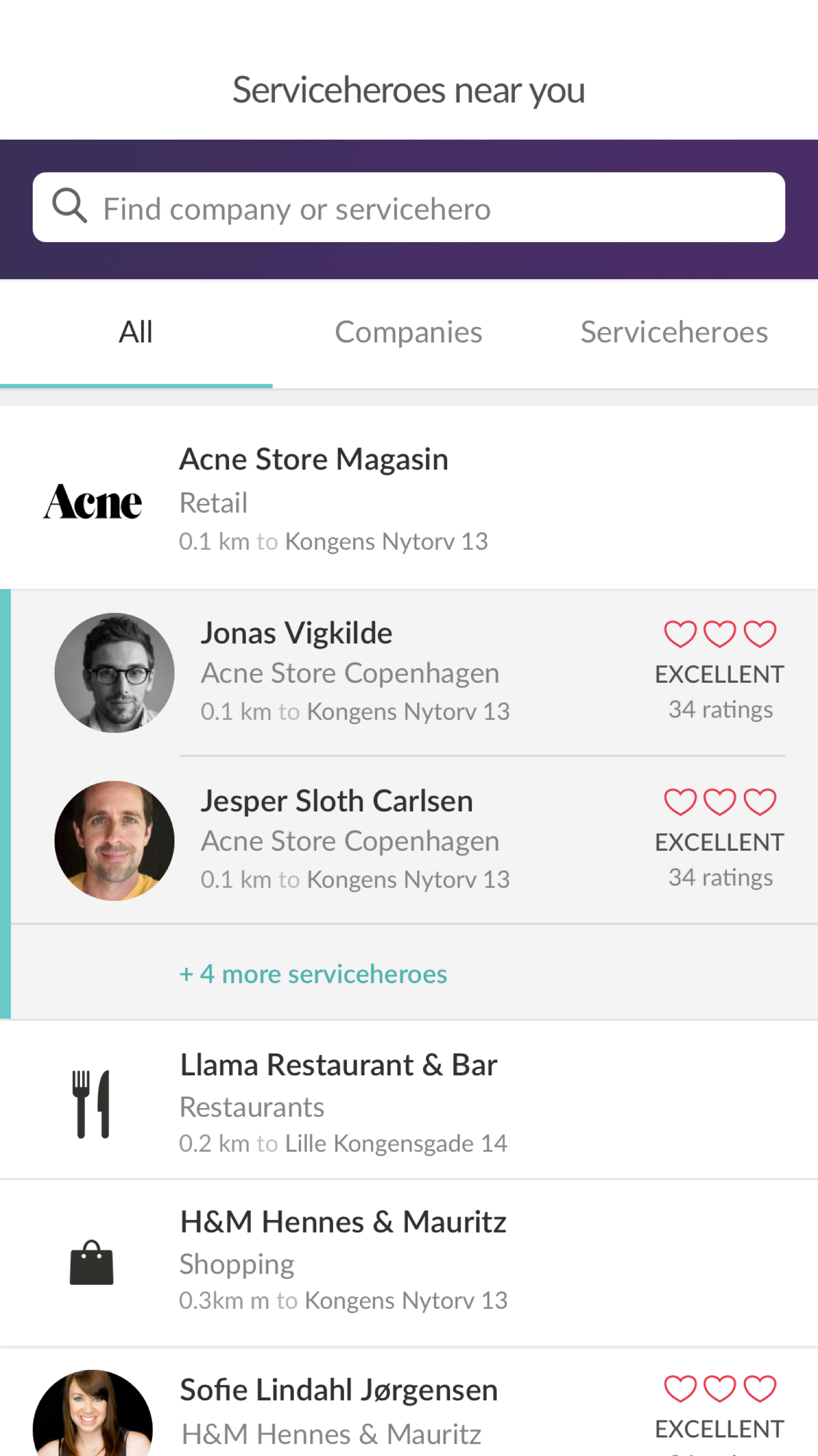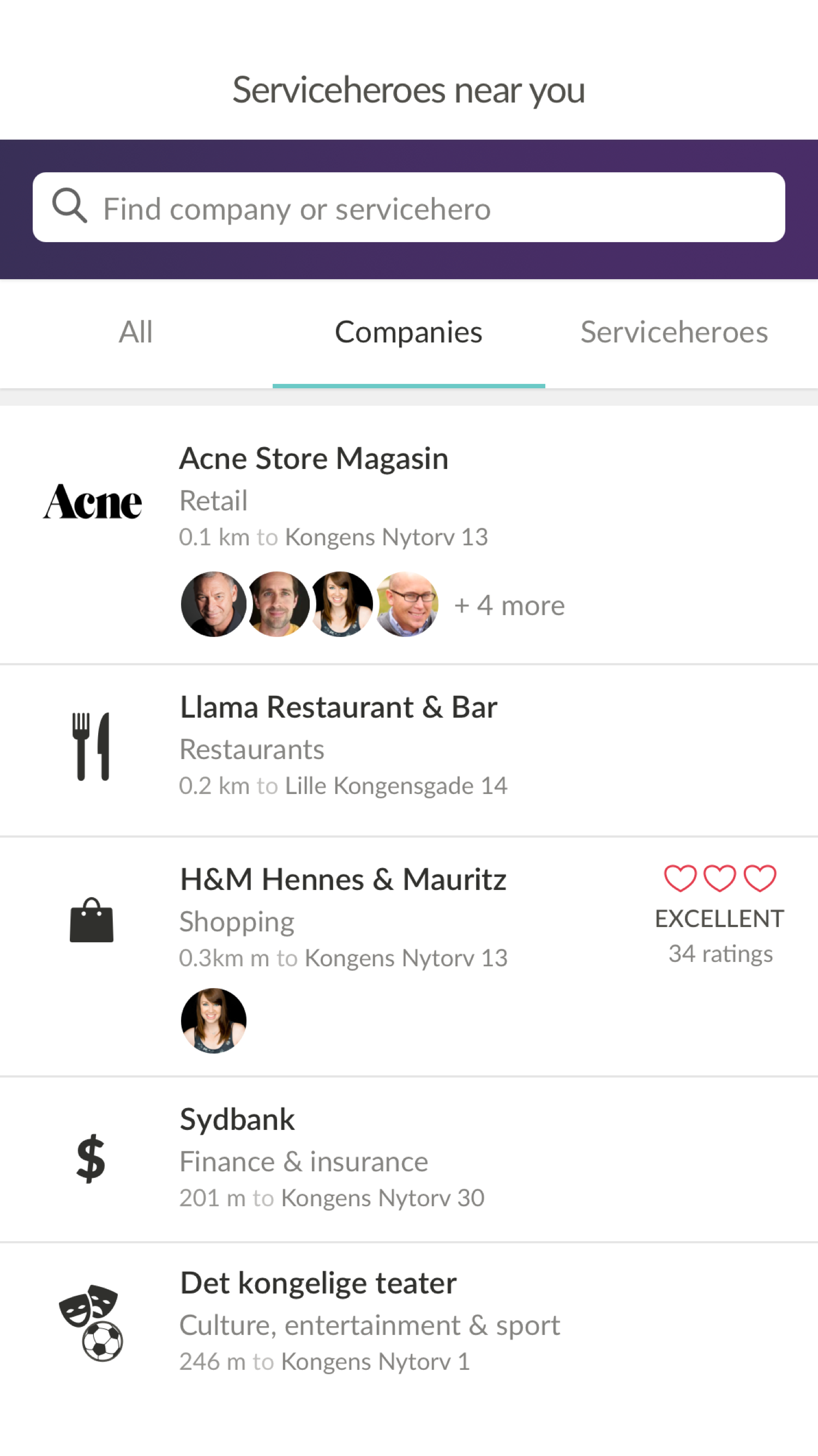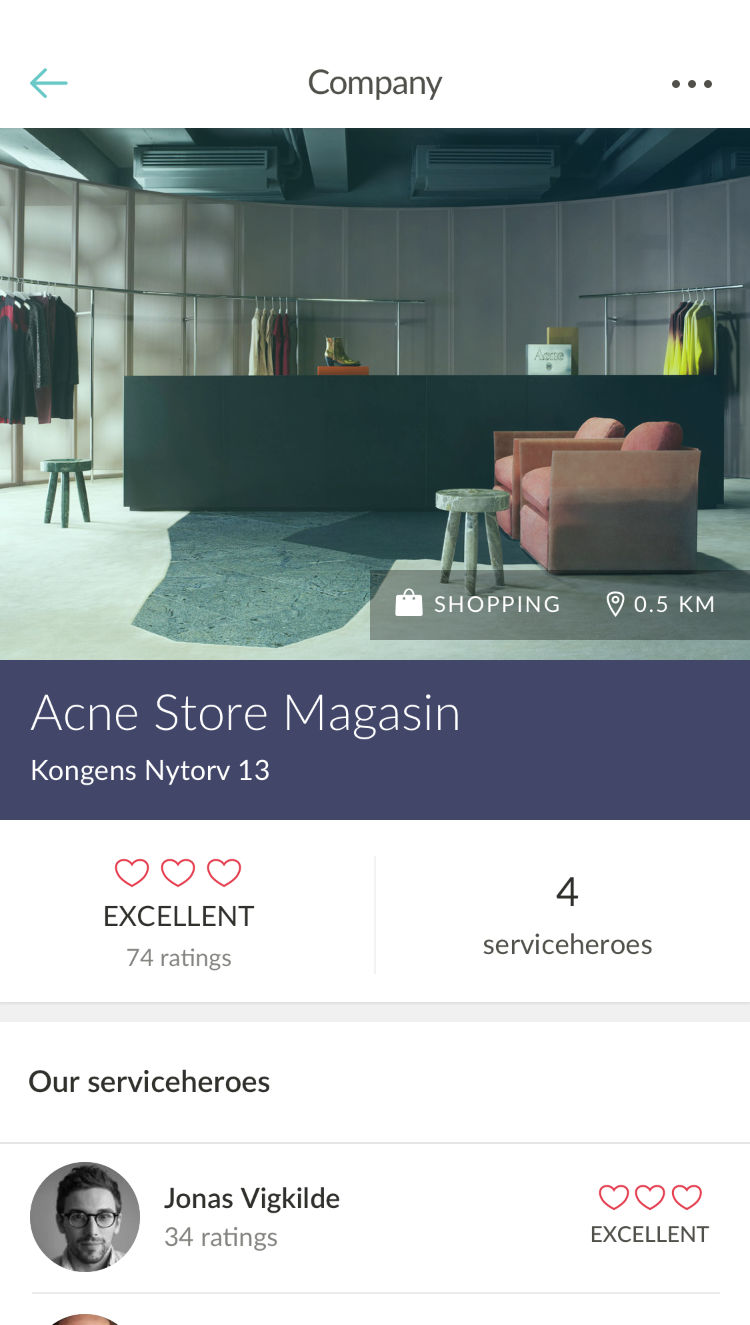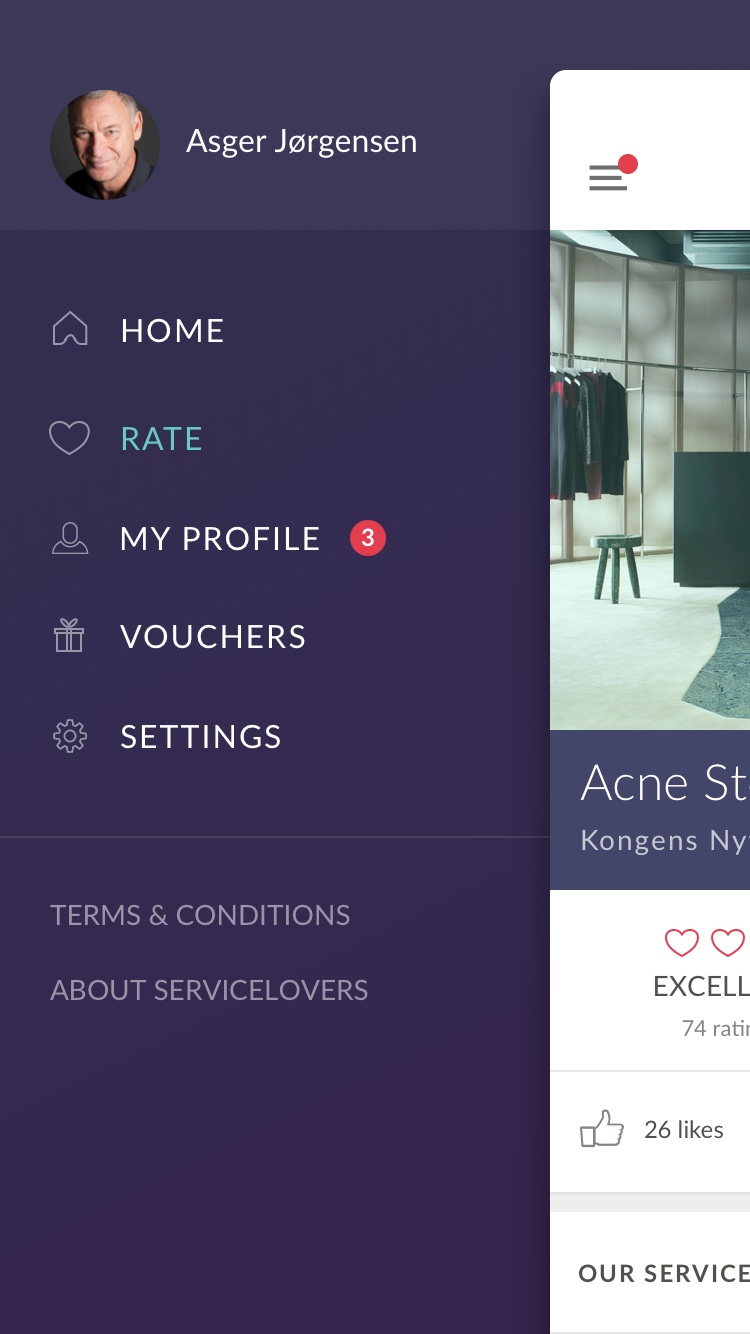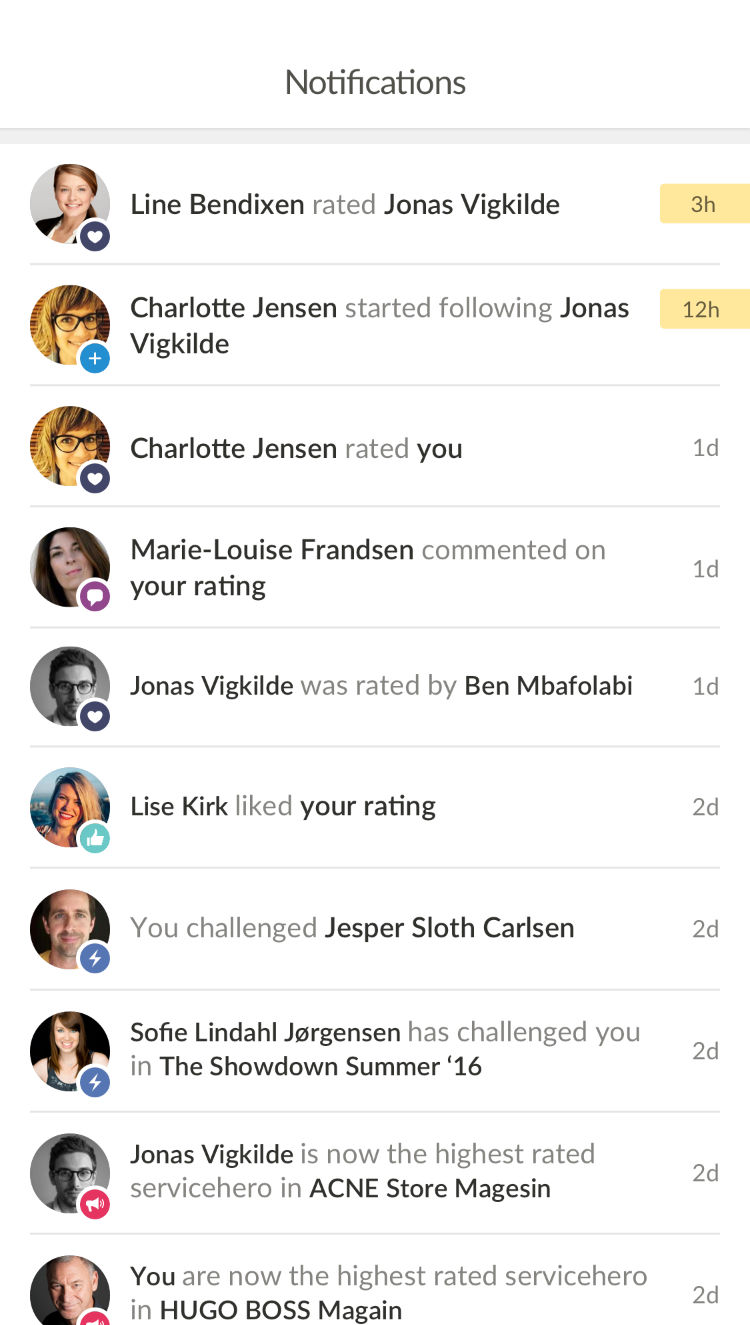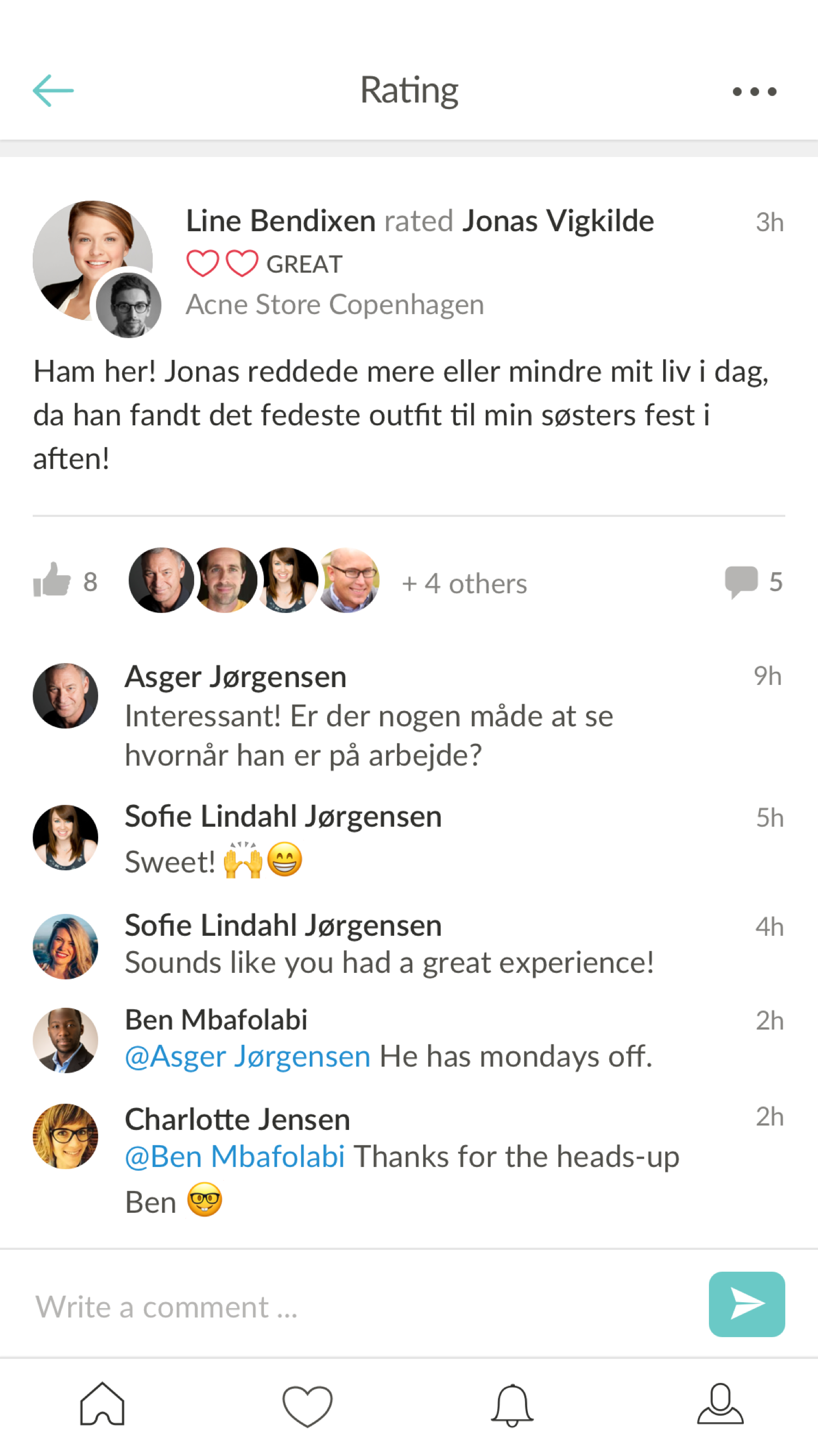 Do you need help designing or building something similar?
Let's talk