Archive
Client work
Servicelovers
Tools & technology
Sketch
Affinity Designer
Invision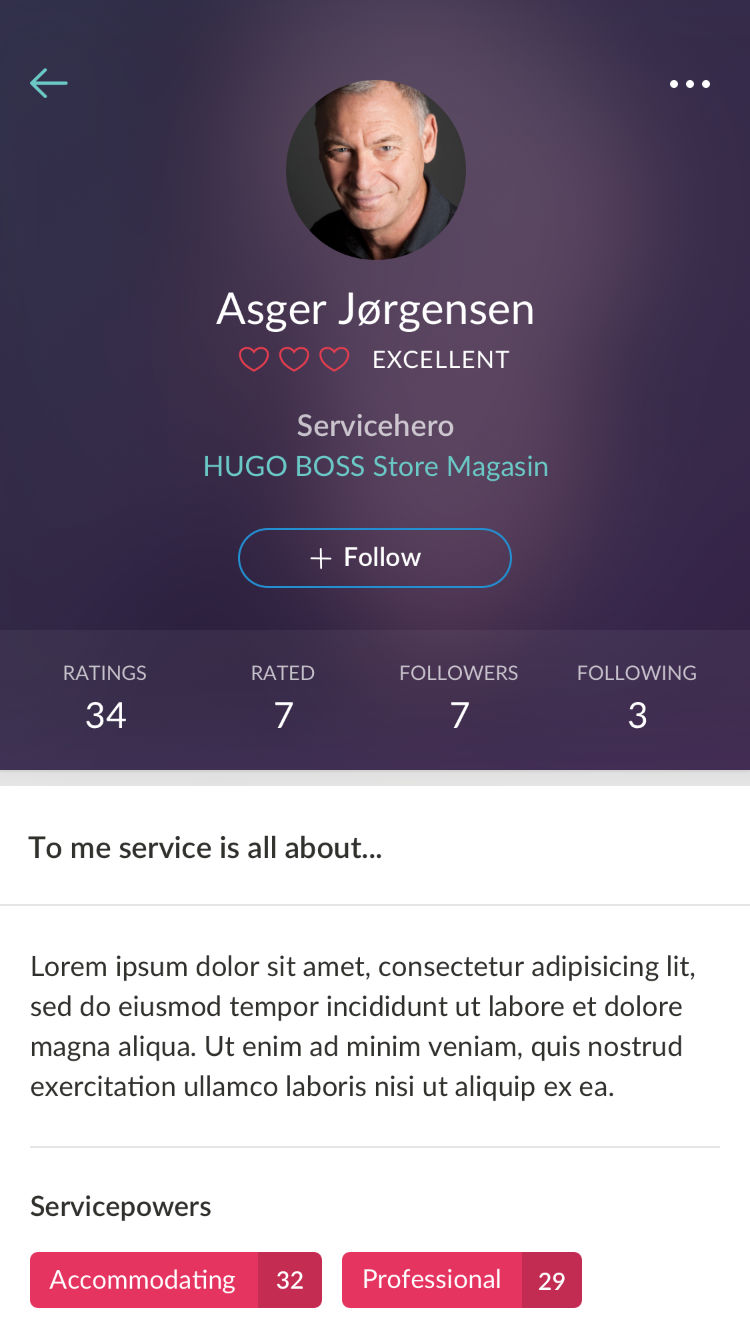 Improving service
Servicelover's vision is to change the face of customer service, by letting customers focus on giving positive feedback to their service experiences.
The plan is to build a community of people who appreciate and acknowlege good service experiences, and service providers who make an effort to provide the best possible experience to their customers.
Servicelovers operate with concepts like "Service lovers" and "Service heroes". A Servicelover represents a user who loves to find, rate and encourage good service. A Servicehero is an employee focused on delivering excellent service.
I was brought in to design a new digital identity to the existing proof-of-concept app and continue the following UX and UI work.
App design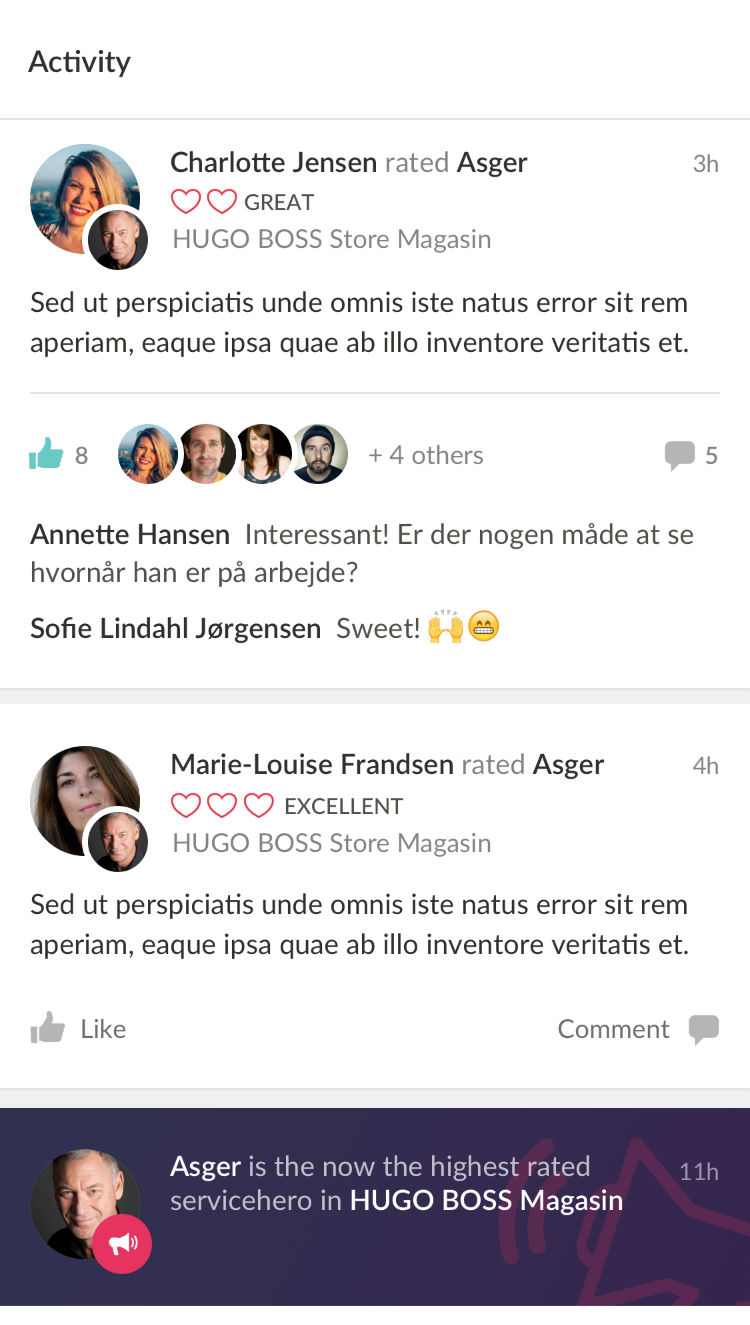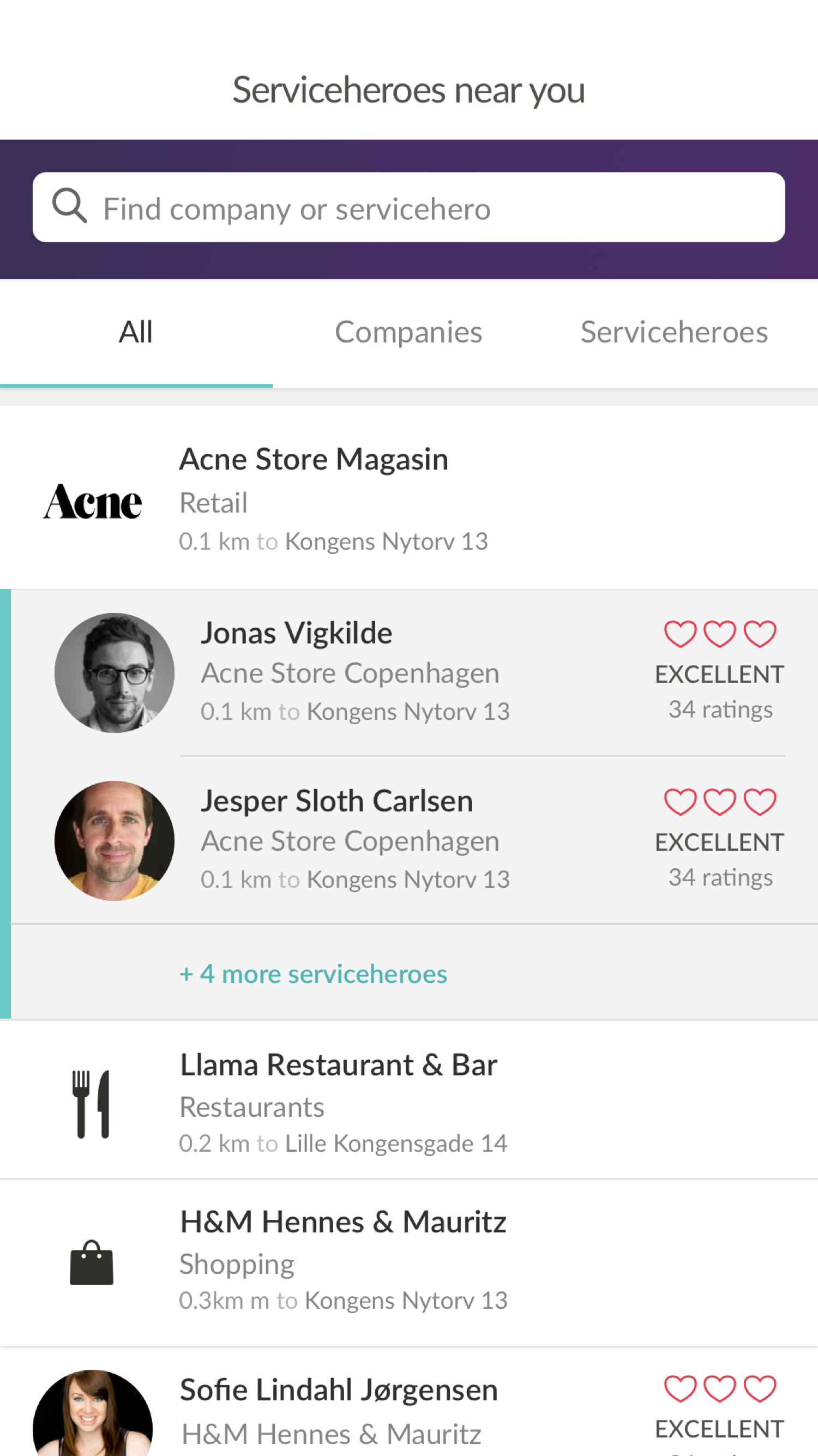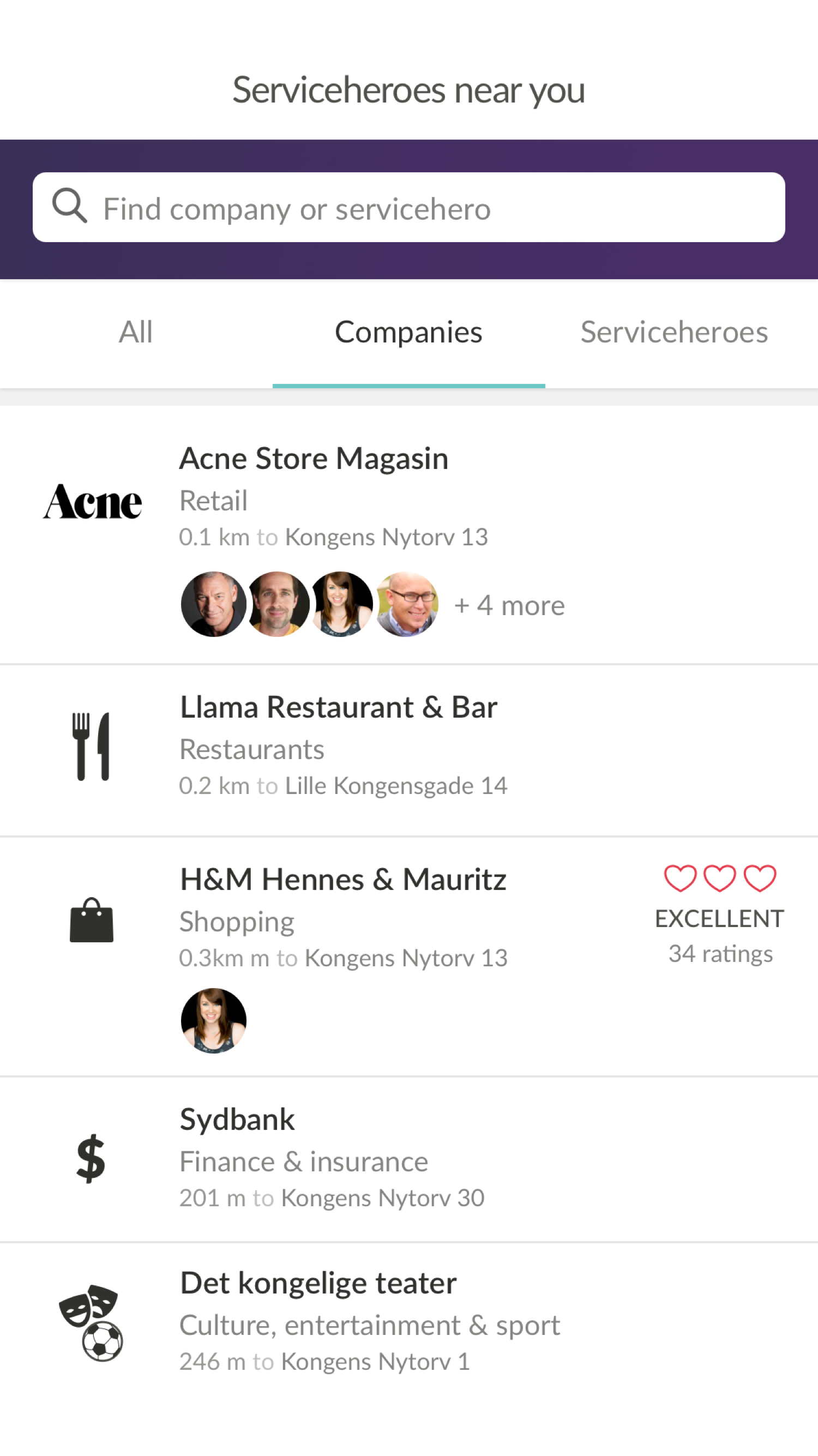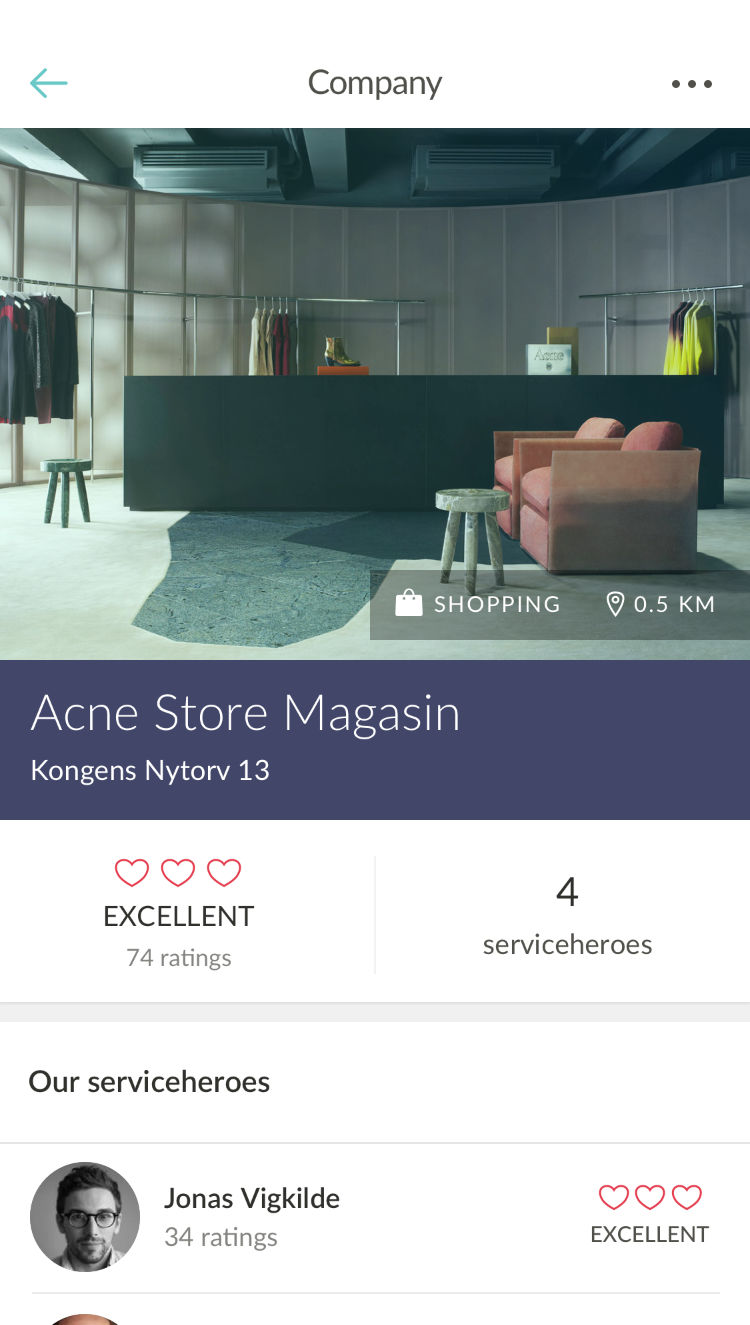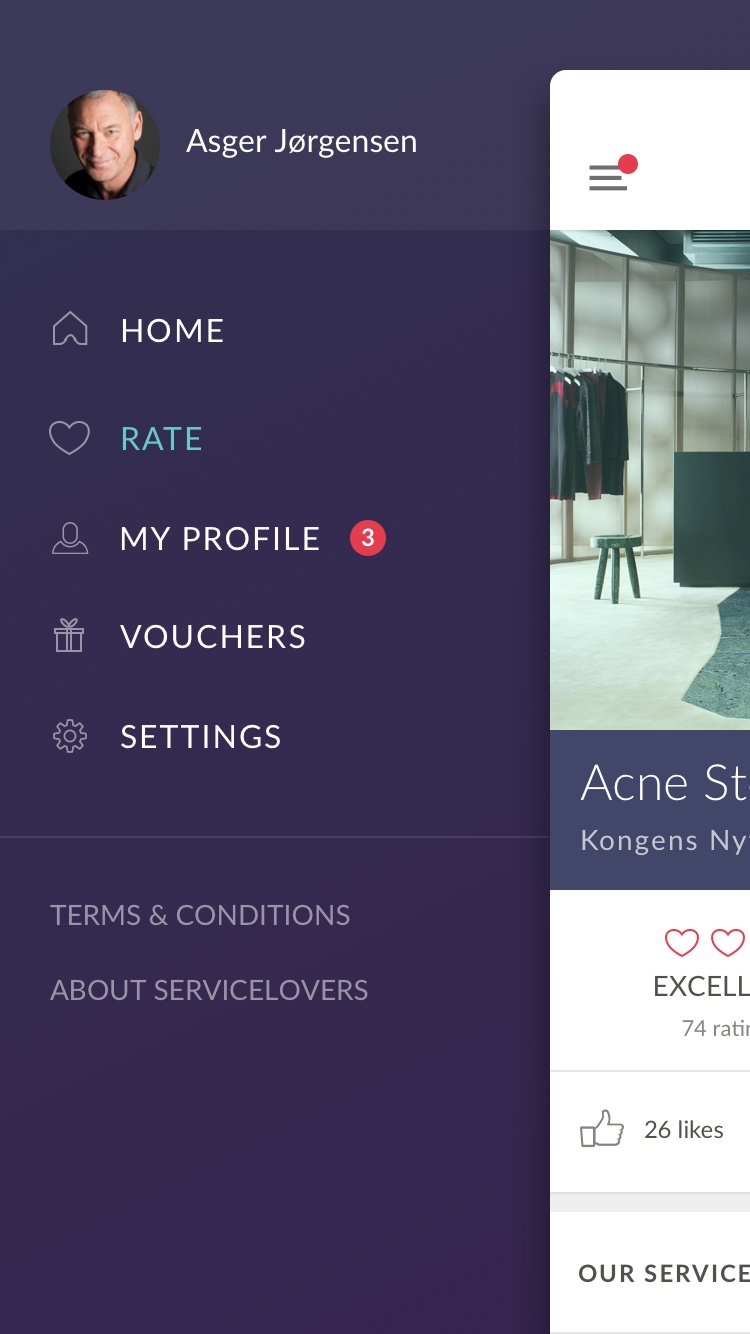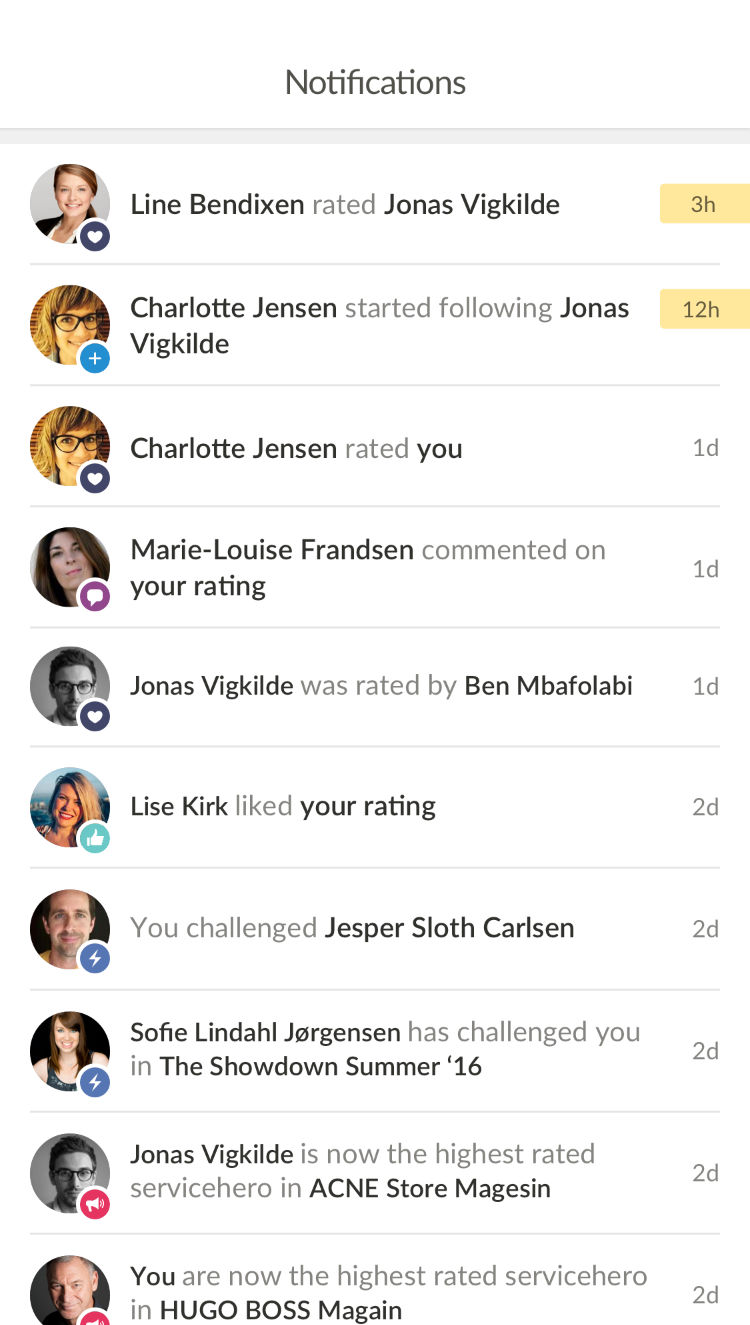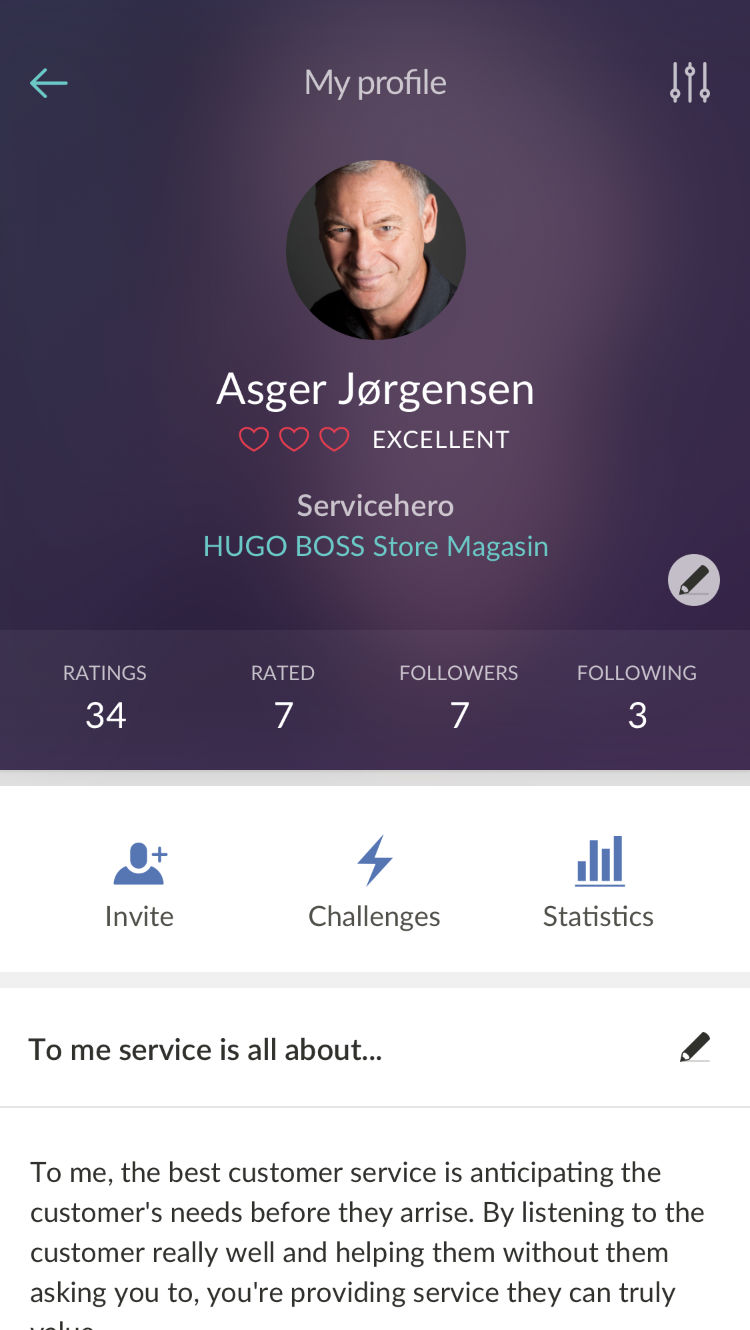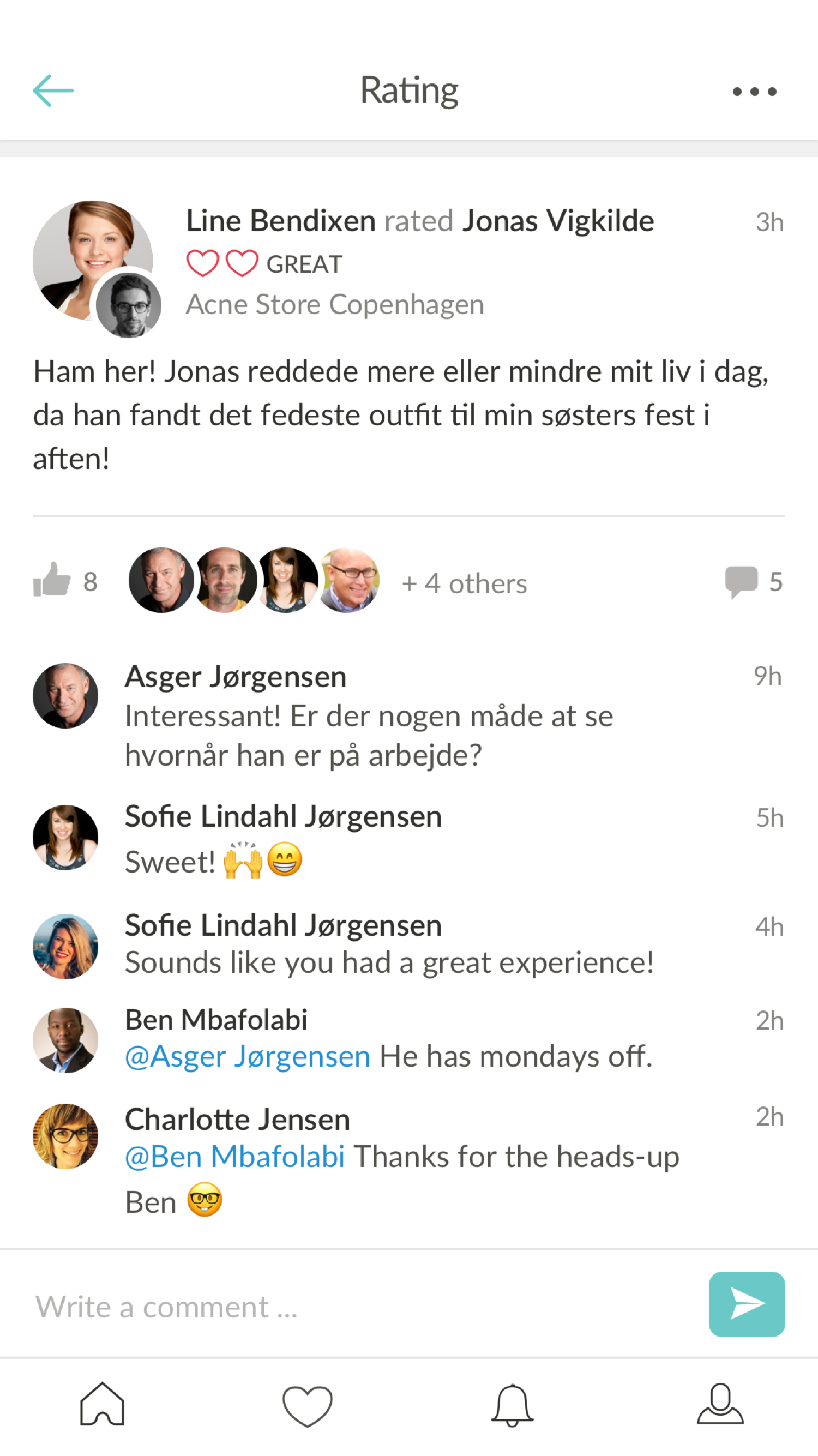 Get in touch
Whether you have ideas for a project or just feedback, feel free to send me an e-mail.